Kia Dealer in Honolulu, HI

When you're in the market for a new mode of transportation, it can be difficult pinpointing which dealer that you can rely on with every single one of your vehicular needs. Finding a set of wheels is only part of the battle, so we at Aloha Kia Airport would like to be your go-to location for all things automotive. We're open seven days a week, so stop by whenever you're free.
Expansive Inventory
It's likely that you're looking for a set of wheels if you're searching for a dealership to shop at, so that's where we'll start. We are quite proud of our selection of new and used Kia models, each of which are more exciting to drive than the last. You can find exactly what you require in a vehicle by double-clicking on the New Inventory or Pre-Owned Inventory tabs at the top of our page. From either, you can find a comprehensive list of our stock. To narrow down your search to specific stipulations, toggle the filters on the left side of the screen. Whether it's a certain model, year, drivetrain, or fuel economy, you're going to find something you love at Aloha Kia Airport.
Finance Department
After you've tested out a used or new Kia model that you're ready to take home, meet with our Finance Team to discuss your options. We stop at nothing to devise a payment plan that you will be happy with, so don't hesitate to ask for assistance. If you're interested in financing, head to our corresponding tab where you can find resources to get the ball rolling before even setting foot into our office. Tools like the Value Your Trade form and Payment Calculator will help you see how your monthly rate could look. We even offer competitive leasing programs that allow you to drive factory-fresh models for a few years!
Come Back for Service!
Keeping up with regularly scheduled maintenance appointments is crucial for your car. Like your own health, paying close attention to your vehicle's needs will contribute to its longevity. Since you're buying your new or new-to-you ride from us, what better place to take it when it's time for a component replacement or tune-up? Whether it's something small like an oil change or a larger matter, we're going to get your car up and running in no time. If you make your way to the Service tab on our website, you can schedule an appointment, make use of our Ask a Tech form, or obtain coupons for money-saving deals!
If you're looking for a Kia dealer in Honolulu, HI, look no further than Aloha Kia Airport. We are conveniently located at 2841 N. Nimitz Highway in Honolulu, HI.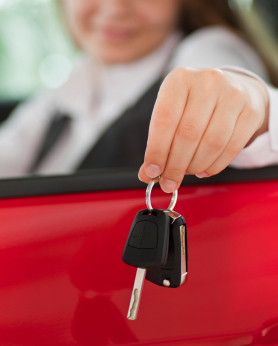 Testimonials
GOOGLE
6-10-2020
GOOGLE
6-1-2020
YELP
5-27-2020
YAHOO
5-27-2020
GOOGLE
5-25-2020
GOOGLE
5-4-2020
GOOGLE
4-16-2020
GOOGLE
4-2-2020
GOOGLE
3-30-2020
GOOGLE
3-2-2020
GOOGLE
2-29-2020
GOOGLE
2-24-2020
GOOGLE
2-24-2020
Overwhelmed feeling!
CARS
2-20-2020
GOOGLE
2-16-2020
GOOGLE
1-28-2020
YELP
1-25-2020
GOOGLE
1-16-2020
GOOGLE
1-15-2020
GOOGLE
1-3-2020
GOOGLE
12-26-2019
Good service
CARS
12-14-2019
GOOGLE
12-14-2019
YELP
12-6-2019
YELP
12-5-2019
GOOGLE
11-15-2019
GOOGLE
10-29-2019
GOOGLE
10-22-2019
GOOGLE
10-22-2019
GOOGLE
10-16-2019
Read More